Subscribe to blog updates via email »
Jonathan Wegener spent 3 months traveling to every subway station in the NYC area, meticulously documenting the fastest way to get out of each station. The app he made with the data supported him for two years, until he built Timehop.
Timehop is an app that compiles your memories and sends them back to you, and Jonathan built it in a weekend hackathon with his cofounder. Since then, he's raised over $14 million, and hired a great team.
Jonathan is really great at making things quirky and remarkable. And we talk about this in the interview, that if you're competing for attention, that's really the only way to get noticed. To make something remarkable.
He's made things that have viral growth multiples times. And besides TimeHop, we also talk a lot about a very strange little subway app he built that supported him for a couple of years before he built TimeHop.
There are some great tips in here not only for creating something remarkable, but also for hiring and managing people, and for creating a PR frenzy.
Subscribe to Love Your Work






Show Notes
Thinking of writing a book?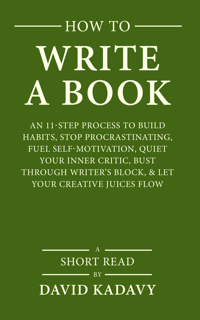 Download your FREE copy of How to Write a Book »
(for a limited time)