Subscribe to blog updates via email »
The places you invest your money, and the objects you surround yourself with both have a huge influence on how you spend your time and energy, and buying this $600 lamp helped me read more books.
Subscribe to Love Your Work






Sponsors
Treehouse: Take your career to the next level with 1000's of training videos from experts. Treehouse is offering our listeners a free trial. To claim your free trial, and support the show, just go to https://kadavy.net/treehouse
Audible: Choose from over 180,000 audiobooks on any subject you can imagine. Claim your free audiobook at https://kadavy.net/audible
Listen to the show
Thinking of writing a book?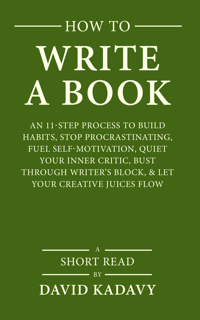 Download your FREE copy of How to Write a Book »
(for a limited time)