Subscribe to blog updates via email »
To me, "traveling" is like licking a filet mignon: you get a taste, but you don't get nourishment. That's why I prefer to live "mini lives." I just live my normal life in a different city, for an extended period of time.

You may hear me talk about mini lives with some of my guests. In this "mini episode," I explain the philosophy, by reading my observer article on mini lives.
I also mention the follow-up article here on the "how to" of living a mini-life.
Get great book recommendations & support the show
Do you like books? I'd love to tell you about what I'm reading. Sign up for my book recommendations. If you buy through the links in the emails, you'll be supporting the show.
Subscribe to Love Your Work






Listen to the show
Thinking of writing a book?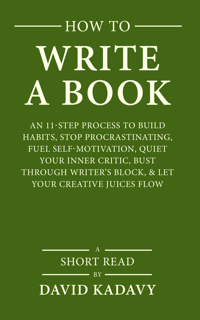 Download your FREE copy of How to Write a Book »
(for a limited time)