Subscribe to blog updates via email »
Max Temkin is co-creator of Amazon's #1 selling card game – actually the #1 seller in all of the whole Toys & Games category. It's a game for horrible people, and it's also America's #1 gerbil coffin. It's called Cards Against Humanity, and you've probably played it before.
Max Temkin and his friends were self-described "nerds." They didn't play sports, they didn't have girlfriends, and they were bored. So, they played lots of board games. They played Balderdash so much, they couldn't even play it anymore because they knew all of the words in the game.
They became game connoisseurs. They played so many games, they had to make their own. Cards Against Humanity started as PDFs you could download and print out. The game is still available this way, for free, on their website, but Cards Against Humanity has independently produced and sold their game, making millions in profit.
Listen to this interview to learn:
How to make a good impression on notable people
How to be ready to act when luck comes your way
What two deep psychological phenomena made Cards Against Humanity so explosively popular?
Why it's important to figure things out for yourself.
How Max and team made $70,000 by literally selling "nothing," and nearly $4 million selling bullshit. (I mean actual shit from bulls.)
If you've been wondering: should you make your bed?, Max shares his philosophy.
Sponsors
WP Engine: Is your WordPress site fast? Get a free speed report at wpengine.com/speedy
Treehouse: Take your career to the next level with 1000's of training videos from experts. Treehouse is offering our listeners a free trial. To claim your free trial, and support the show, just go to https://kadavy.net/treehouse
Audible: Choose from over 180,000 audiobooks on any subject you can imagine. Claim your free audiobook at https://kadavy.net/audible
Subscribe to Love Your Work






Listen to this Max Temkin podcast interview
Max Temkin Podcast Interview Notes
Thinking of writing a book?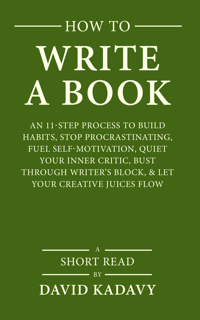 Download your FREE copy of How to Write a Book »
(for a limited time)