Subscribe to blog updates via email »
One of the first web 2.0 type events that I went to when I moved to California was Super Happy Dev House, where I met Vinnie and the other guys from Meetro. At the time that company had as many as 8 guys living and working in a three-bedroom apartment in Palo Alto. It sounds like a totally crazy situation, but whenever I hung out there I found it to be extremely inspiring and energizing – they were passionate to the max about their idea (they still are, but now they have some real office space). Current.tv did a great job of depicting this arrangement and I want to share it with you:
Thinking of writing a book?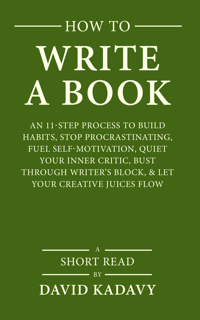 Download your FREE copy of How to Write a Book »
(for a limited time)