Subscribe to blog updates via email »
Productivity is about mind management, not time management. I've been thinking about how this applies to managing your tasks on a day-to-day basis.
I've come to realize that as long as you have the proper due dates attached to your tasks, it doesn't matter what project those todos are for. What matters is your ability to do those tasks in an energy-efficient way.
In this week's episode, I share with you how I keep creative work coming with ease all day long.
Join the Patreon for (new) bonus content!
I've been adding lots of new content to Patreon. Join the Patreon »
Subscribe to Love Your Work






Listen to the Podcast
Theme music: Dorena "At Sea", from the album About Everything And More. By Arrangement with Deep Elm Records. Listen on Spotify »
Thinking of writing a book?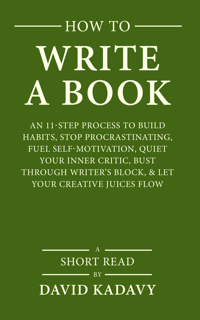 Download your FREE copy of How to Write a Book »
(for a limited time)