Subscribe to blog updates via email »
Ross King is author of the book The Pope's Ceiling. It tells the story of just how Michelangelo managed to paint 12,000 square feet of ceiling with little or no experience as a painter.
I think there's a dangerous belief in creative work. And that is the belief that certain artists are simply gifted, and that that alone explains their greatness.
It's easy to look up at the ceiling of the Sistine Chapel and conclude that Michelangelo lived up to his reputation as the "divine one." That he wasn't human. That he was actually a god of sorts. Today, we'll talk about the process that Michelangelo actually took to complete this seemingly impossible masterpiece.
In this conversation, you'll learn:
How did Michelangelo curate his reputation as a "divine" painter. He really wanted people to believe that, and he shaped that perception.
Michelangelo started painting the ceiling with little or no painting experience. He knew he would have failures along the way. How did he turn his failures into success in the project?
Even though Michelangelo didn't have experience as a painter, he had built up a bag of tricks to draw from. Learn how he used his other experiences to make his first attempt at painting a success.
Join the Patreon for (new) bonus content!
I've been adding lots of new content to Patreon. Join the Patreon »
Sponsors
Skillshare: An online learning community with over 18,000 classes in design, business and more. Get two months of unlimited premium access – for only 99¢! Go to http://skillshare.com/loveyourwork.
Storyblocks: Download any of over 400,000 royalty-free stock images. Try out all the stock photos you can imagine FREE for 7 days. Go to storyblocks.com/loveyourwork
Subscribe to Love Your Work






Listen to the Ross King Podcast Interview

Theme music: Dorena "At Sea", from the album About Everything And More. By Arrangement with Deep Elm Records. Listen on Spotify »
Thinking of writing a book?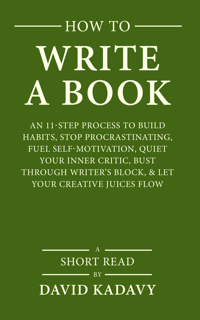 Download your FREE copy of How to Write a Book »
(for a limited time)