Subscribe to blog updates via email »
TL;DR: Mind Management, Not Time Management is only $1.99 today. Buy it on Amazon Kindle or Apple Books.
This is the moment we've been waiting for. If you've been reading my income reports, you know I've been planning to one day offer my latest book, Mind Management, Not Time Management, for only $1.99.

BookBub has finally selected MMT for their exclusive Featured Deal, and will be sending it to a million people tomorrow. Nine months after releasing the book, this is the real "launch." It has a shot at hitting the Wall Street Journal best-seller list.

It's a great deal, so buy the book on Amazon.com or anywhere else. If you'd also like to help me shoot my shot at the WSJ list, here's how you can help:

Buy on Apple Books U.S., as sales on this channel will really help.

Buy it for a friend.

Share the deal with your followers.
Thanks so much, and I hope you enjoy the book.

Thinking of writing a book?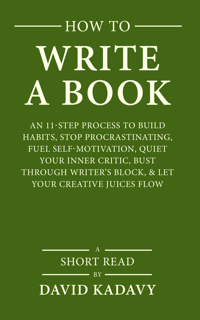 Download your FREE copy of How to Write a Book »
(for a limited time)