Subscribe to blog updates via email »
We're so accustomed to operating in a time management world, we can't imagine it being any different. We all have our calendars full, and even then we can't seem to manage it all.
Believe it or not, it wasn't always this way, and if you want to stay relevant in the coming years, I think you'll have to learn to operate under a completely different paradigm.
We need to stop thinking so much about how to better manage our time, and start thinking about how to better manage our minds. I'll tell you more in this week's episode.
Photo by milan degraeve on Unsplash.
New Weekly Newsletter: Love Mondays
Start off each week with a dose of inspiration to help you make it as a creative. Sign up at: kadavy.net/mondays
Listener Showcase
Vidas Pinkevicius is not only one of our top-contributing Patreon backers, he's also an organist who draws. Vidas is author of Pinky and Spiky comics. You can check out his work on Steemit.
Join the Patreon for (new) bonus content!
I've been adding lots of new content to Patreon. Join the Patreon »
Subscribe to Love Your Work






Listen to the Podcast
Theme music: Dorena "At Sea", from the album About Everything And More. By Arrangement with Deep Elm Records. Listen on Spotify »
Thinking of writing a book?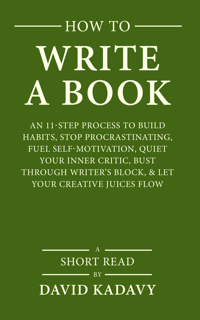 Download your FREE copy of How to Write a Book »
(for a limited time)