Subscribe to blog updates via email »
If you are a Movable Type blogging customer of FatCow such as myself, you have (or will) likely experienced some annoying problems after their upgrades. In addition to having to change your perl path to FatCow's new perl path, you will also need to change your "Local Site Path" under Movable Type's "Weblog Config." To find out what your new path is, run "mt-check.cgi" in your Movable Type directory, and peep the "Current working directory." I was getting this error message before I changed this:
mkdir /u: Permission denied at /home/users/web/b194/moo.kadavy/mt-blog/lib/MT/FileMgr Local.pm line 104
Hopefully that helps someone who is having a similar problem
These updates are annoying the hell out of me. I have always liked how simple FatCow is. I sure hope this doesn't change that. Hopefully they will be upgrading their Perl Modules, because they don't have many of the ones that are needed to run alot of the good Movable Type Plug-ins. The most amusing glitch is how fucked my stats are. I find it hard to believe that 226 people in the world know who Saul Bass is, much less that there have been that many people who have searched for Saul Bass this month, and much less that they have all come to my site. Also, judging by the number of comments I get, I'm thinking I don't quite get 5,000 visits a day…especially not after having (allegedly) no visitors the first two weeks of February.
Thinking of writing a book?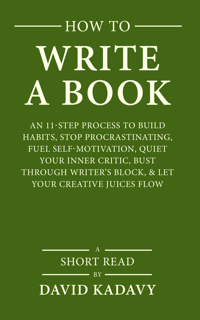 Download your FREE copy of How to Write a Book »
(for a limited time)