Subscribe to blog updates via email »
I've driven one day and am currently in Denver at my friend Onye's house. It's a very lucky coincidence that Onye, one of my very good friends from college, is going to Stanford Law (in Palo Alto, 20 minutes from San Jose) at the exact same time as I am making this move. Our plan is to go to Park City today, Tahoe/Reno on Wednesday, and the Bay Area on Thursday. This move would be much more fun if my ragweed allergies were not pure torture.

Farewell, good friends – and a good bar.

No matter how promising the road ahead, empty apartments are depressing. This is where I spent many nights over the last three years working toward this day.

The Great Platte River Road Archway Monument in Kearney Nebraska. As seen in About Schmidt, this is an excellent museum chronicling the various people who came through Kearney, headed west in search of a better life.

Highway sign from an exhibit highlighting the Lincoln Highway.

A sign at a gas station nowhere in Nebraska.

In Colorado.
Thinking of writing a book?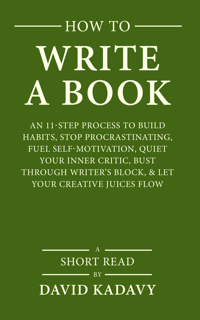 Download your FREE copy of How to Write a Book »
(for a limited time)