Subscribe to blog updates via email »
On a recent photo shoot, I encountered this strange creature:

I haven't been able to find any information on them other than other bloggers who are equally as fascinated by them as myself, but it appears to be a cross between a chicken and a duck. As you can see, it pretty much has a duck's body, complete with bill, with the red matter that makes up the comb of a chicken on its head. It's gait is a cross between a waddle and a strut.
Okay, yes, it's ugly. I think it knows it's ugly, too. Want a closer look?
What should we call these things? Chucks? Duckens? Chuckens? Does anyone know what it actually is?
[UPDATE: June 14, 2005, 12:54PM]
Thanks to Shawn's comment, we now know that this is a Muscovy Duck. Thanks, Shawn!
"Muscovy Duck" has been added to the title of this post.
Thinking of writing a book?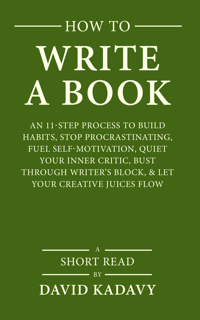 Download your FREE copy of How to Write a Book »
(for a limited time)