Subscribe to blog updates via email »
Nathan Barry (@nathanbarry) knows better than anyone: Sometimes, you're working hard on something, and it's just not happening. How do you decide whether to double down, or shut down?
This is what Nathan was asking himself two years after launching his email service, ConvertKit. He was bringing in only $1,500 a month, and he was losing customers every month.
It was time to decide: Double down, or shut down.
Today, ConvertKit brings in much more than $1,500 a month. They recently had their first million dollar month.
Spoiler alert: Instead of shutting down, Nathan did double down. Today, we'll analyze how he made that decision:
When Nathan decided to double down, he had no idea if his business would succeed. How did Nathan – and his spouse – mentally prepare for the worst-case scenario?
Nathan had to dig into his savings to the tune of $100,000 to double down on ConvertKit. What criteria did he use to know whether or not to quit.
What was the one question Nathan asked himself that ultimately got him to double down?
This is a super valuable conversation. It's incredibly helpful if you've been working on a project that just isn't taking off. I've used this conversation myself to think about this podcast, how I define success, and how I should divvy up my own resources amongst my various projects.
If you're curious about ConvertKit and it's features, try out a ConvertKit free trial.
(Note: Since recording this episode, ConvertKit has decided not to rebrand as Seva after all.)
Join the Patreon for (new) bonus content!
I've been adding lots of new content to Patreon. Join the Patreon »
Sponsors
Gusto: Refreshingly easy payroll, benefits, and HR for the modern small business. Get 3 months free once you run your first payroll http://gusto.com/loveyourwork.
Earth Class Mail: Transforms the daily piles of mail, checks, and invoices into digital documents that you can act upon. Get 8% off the monthly plan or 10% off an annual contract with the promo code LOVEYOURWORK at http://earthclassmail.com.
Subscribe to Love Your Work






Listen to the Nathan Barry Interview
Theme music: Dorena "At Sea", from the album About Everything And More. By Arrangement with Deep Elm Records. Listen on Spotify »
Thinking of writing a book?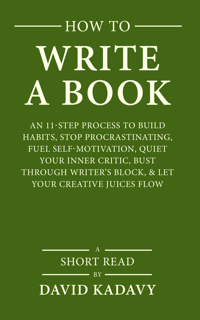 Download your FREE copy of How to Write a Book »
(for a limited time)