Subscribe to blog updates via email »
In a shameless attempt to get some donations, and to just be silly. I am offering a promotion: between the end of a post, and the beginning of the comments, you will see a cropped picture of a puppy. Buy me a tea ($3) donation, and you will get to see the rest of the puppy.Why not just have a regular "donations" button? I have many important reasons for choosing this. Here they are:
Everyone loves puppies.

That is all.
So, give it a shot! Buy me a tea (NOW!) and see the rest of the puppy.
—–
Puppy photo by Ryan Halvorsen
Thinking of writing a book?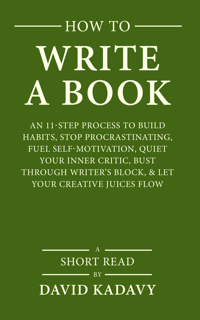 Download your FREE copy of How to Write a Book »
(for a limited time)