Subscribe to blog updates via email »
Ethan Marcotte at sidesh0w.com says "No CSS for you, IE/5 Mac". What a great idea! In case you didn't know Internet Explorer for Macintosh is dead. Of course, the content will still be there for all of the technodolts using IE 5/Mac. That's one of the many great things about separating style from content. Given all of the bugs for Internet Explorer / Windows, I'd like to do the same for that browser. I probably can't get away with that.
Thinking of writing a book?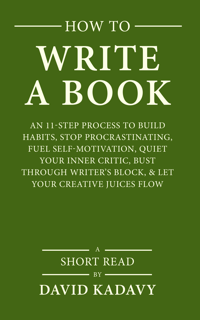 Download your FREE copy of How to Write a Book »
(for a limited time)