Subscribe to blog updates via email »
Smart phones are powerful. But with great power comes great potential to get off track. Smart phones are like a superpower. If you had x-ray vision, you wouldn't want to use it all of the time.
I've discovered one simple thing to do with my smartphone. Since I started doing this, it's made me more productive than ever.
Support the show
Put your money where your mind is. Patreon lets you support independent creators like me. Get early access, bonus content, and other perks. Support now on Patreon »
Subscribe to Love Your Work






Listen to the Podcast
Theme music: Dorena "At Sea", from the album About Everything And More. By Arrangement with Deep Elm Records. Listen on Spotify »
Thinking of writing a book?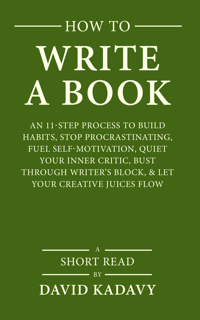 Download your FREE copy of How to Write a Book »
(for a limited time)