Subscribe to blog updates via email »
One of the key things that I did early on in my career as an independent creator was set up passive revenue streams.
If it wasn't for this passive revenue, I never would have been able to free up the time to explore, so I never would have come up with my first book, Design for Hackers, and I probably never would have found the time to make this show.
I looked at the passive revenue as a way to explore other things. I didn't make it a part of my personal brand, so to speak. In fact, one of my passive revenue streams was an online dating blog that I wrote under a pseudonym.
Our guest today, Pat Flynn (@patflynn), has a different approach. He's all about the passive revenue. He's been setting up passive revenue streams since 2008. He started with a training e-book for an architecture exam, and he's got a security guard training website, courses for marketing a food truck business, podcast playing software for podcast websites, so many more things, including his latest book, Will it Fly, a Wall Street Journal best-seller, which shares what he's learned about knowing whether a new business endeavor is worth following.
Pat has been sharing his income reports every month since he started. These days he's earning close to a quarter of a million dollars a month, with all of the businesses I mentioned, and more, including his extremely popular podcast, Smart Passive Income.
In this conversation, we'll talk about:
How did Pat start making money by sharing what he was learning? You can learn a lot about why you don't have to be a so-called expert to help people.
Pat went from the well-established profession of architecture, to making money online. What leaps did he have to make to transition from a profession that was so important to his identity?
How does Pat think about transparency? What gave him the idea to start sharing his income reports online?
Join the Patreon for (new) bonus content!
I've been adding lots of new content to Patreon. Join the Patreon »
Sponsors
Skillshare: An online learning community with over 18,000 classes in design, business and more. Get two months of unlimited premium access – for only 99¢! Go to http://skillshare.com/loveyourwork.
Subscribe to Love Your Work






Listen to the Pat Flynn Interview
Theme music: Dorena "At Sea", from the album About Everything And More. By Arrangement with Deep Elm Records. Listen on Spotify »
Thinking of writing a book?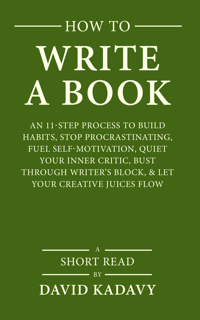 Download your FREE copy of How to Write a Book »
(for a limited time)