Subscribe to blog updates via email »
What's the fastest and easiest way to manipulate the characteristics of your brush in Photoshop?
Press ] to enlarge or [ to shrink your brush
Press Shift+] to make your brush harder (less feathering) or Shift+[ to make it softer (more feathering)
Press Shift+ a digit to establish opacity (0=100, 2=20, etc.), and press Command (Control on Windows)+ a digit to establish the fill.
This will save you tons of time when using the brush tool.
Thinking of writing a book?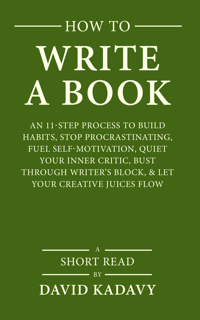 Download your FREE copy of How to Write a Book »
(for a limited time)