Subscribe to blog updates via email »
Sometimes things don't go as planned. Just ask me, as I'm on my temporary exile in Peru right now, since having my Colombian visa rejected.
If we can't plan something in our morning, if we can't plan something when we visit a website, then where do we get the idea that we can plan things as complex as our lives? Or as complex as a big project, such as a book?
When things don't go as planned, you get new information. You can use that information to make a new plan.
So, in this week's article, I'm suggesting that you make things not going as planned part of the plan. It can take you places you never expected to go.
Support the show
Put your money where your mind is. Patreon lets you support independent creators like me. Get early access, bonus content, and other perks. Support now on Patreon »
Sponsors
Backblaze: Gimmick-free, unlimited cloud backup for Macs and PCs for just $6/month per computer. Get a full-featured 15-day free trial at http://backblaze.com/loveyourwork.
Subscribe to Love Your Work






Listen to the Podcast
Theme music: Dorena "At Sea", from the album About Everything And More. By Arrangement with Deep Elm Records. Listen on Spotify »
Thinking of writing a book?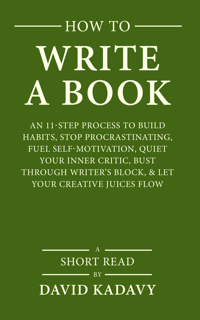 Download your FREE copy of How to Write a Book »
(for a limited time)