Subscribe to blog updates via email »
Sometimes, to make a breakthrough, you have to partner up with "the man." Sometimes it's worth it. But, don't jump at every chance you get. I recently had an opportunity to join a podcast network. In fact, it was a very good podcast network.
But, I turned it down.
Since writing this article, I've watched this podcast network do very well. Meanwhile, I've struggled to grow this podcast. In fact, my downloads went DOWN for the first time since I started a year and a half ago.
Some of that is from Product Hunt shutting down their podcasts section, and it's hard to know what else has caused it.
As I'll say in this article, it's totally possible that I made the wrong decision. But, it still feels right to me.
This article originally appeared on kadavy.net.
Subscribe to Love Your Work






Sponsors
Listen to the podcast
Thinking of writing a book?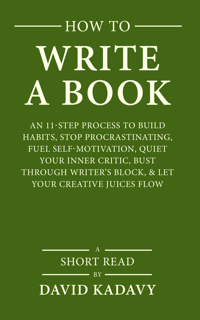 Download your FREE copy of How to Write a Book »
(for a limited time)