Subscribe to blog updates via email »
Have you ever wondered to yourself: How the the hell did I end up in this situation?
I asked myself this question once. I was changing my clothes in the bathroom of a filthy Fuck My Life laundromat in Chicago.
It was a terrible situation. But I learned an important lesson. I'll tell you about it in this week's episode.
Image from: A Bar at the Foiles-Bergére, Edouard Manet
New Weekly Newsletter: Love Mondays
Start off each week with a dose of inspiration to help you make it as a creative. Sign up at: kadavy.net/mondays
Listener Showcase
This week, we're featuring Luke Freeman of positly.com. Positly.com is a platform for recruiting and managing research participants.
Sign up to be featured at kadavy.net/showcase
Join the Patreon for (new) bonus content!
I've been adding lots of new content to Patreon. Join the Patreon »
Subscribe to Love Your Work






Listen to the Podcast
Theme music: Dorena "At Sea", from the album About Everything And More. By Arrangement with Deep Elm Records. Listen on Spotify »
Thinking of writing a book?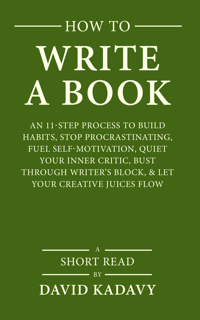 Download your FREE copy of How to Write a Book »
(for a limited time)