Subscribe to blog updates via email »
When you're trying to make it as a creative entrepreneur, you need to make the most out of everything you have. You need maximum output with minimal investment of time and energy.
The more complex you make things, the more you get bogged down. The more you surrender your creativity to the whims of the the muse, the harder you make it to bring your work into the world.
Last week, as we talked to Paul Jarvis, you heard how he uses repeatable processes to make the most of his resources. I call these repeatable processes "productivity cycles." This week, I'll break down what's so great about productivity cycles, I'll share some productivity cycles that I follow, and I'll tell you how to build your own productivity cycles, based upon how you work.
Join the Patreon for (new) bonus content!
I've been adding lots of new content to Patreon. Join the Patreon »
Sponsors
University of California Irvine's Division of Continuing Education: Spring quarter is coming up, and registration is open! To advance your career in as little as six months, visit http://ce.uci.edu.
Subscribe to Love Your Work






Listen to the Podcast
Theme music: Dorena "At Sea", from the album About Everything And More. By Arrangement with Deep Elm Records. Listen on Spotify »
Thinking of writing a book?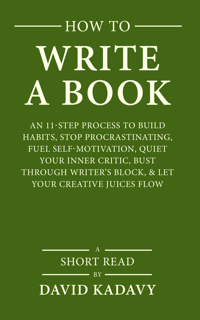 Download your FREE copy of How to Write a Book »
(for a limited time)