Subscribe to blog updates via email »
I applied to get Google Adsense in my RSS feeds, and I got rejected…by Heraldo:
Hello,

Thank you for your interest in AdSense for feeds.

Unfortunately, we're unable to accept your application for the program at this time. Because AdSense for feeds is currently in beta, we're unable to accept all applicants into the program. If we're able to extend our service to you in the future, we'll be sure to let you know.

For additional questions, we suggest you visit our AdSense Support site at https://www.google.com/support/adsense . If you're unable to find an answer to your question on our site, please feel free to reply to this email.

Sincerely,

Heraldo
The Google AdSense Team
I'm guessing they weren't interested because I said my feed had "0-99" unique subscribers per month. I don't know if that's true…I didn't think it would matter.
Thinking of writing a book?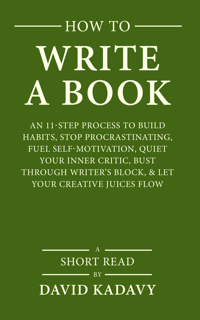 Download your FREE copy of How to Write a Book »
(for a limited time)