Subscribe to blog updates via email »
Here's an essay from a few years ago. It helps explain why David likes to step back from his work during the final weeks of the year. Puny humans.
Also, for the first time ever, hear David Kadavy's voice double, created using Descript's "Overdub".
Image: Pere Magloire on the Road to Saint-Clair, Etretat, Gustave Caillebotte
Our Weekly Newsletter: Love Mondays
Start off each week with a dose of inspiration to help you make it as a creative. Sign up at: kadavy.net/mondays
Join the Patreon for (new) bonus content!
I've been adding lots of new content to Patreon. Join the Patreon »
Subscribe to Love Your Work






Listen to the Podcast
Theme music: Dorena "At Sea", from the album About Everything And More. By Arrangement with Deep Elm Records. Listen on Spotify »
Thinking of writing a book?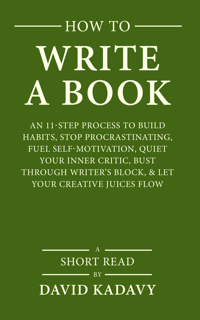 Download your FREE copy of How to Write a Book »
(for a limited time)