Subscribe to blog updates via email »
Over the past year, pretty much every week, I've released a new episode of Love Your Work. This will be my last episode this year. I'll be taking a break for a few weeks.
We've come so far since exactly one year ago, when the first batch of episodes debuted. The show has now been downloaded over 200,000 times! If you follow me on Twitter or Facebook, you may have seen some of the growth charts. The downloads just keep growing week after week.
I'm thrilled that the show is resonating with people, and I appreciate the subscribes and the reviews. I've had a great time over the past year, and I've learned so much from our guests.
The show is really taking off, so why am I taking a break? I thought I'd share my thought process. I think it will make a good mini-episode in itself.
Subscribe to Love Your Work






Listen to the podcast episode
Thinking of writing a book?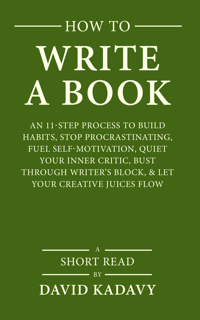 Download your FREE copy of How to Write a Book »
(for a limited time)