Subscribe to blog updates via email »
You heard me talk last week about morning routines, with the co-author of My Morning Routine, Benjamin Spall. I have a new morning routine I've been practicing this year, and it's been giving me some of my best ideas yet. The amazing part is I'm able to do this routine before I even get out of bed.
I'll tell you why in this essay.
Join the Patreon for (new) bonus content!
I've been adding lots of new content to Patreon. Join the Patreon »
Sponsors
Weebly: Start your beautiful, modern, easy-to-build Online Store. Get 15% off at http://weebly.com/loveyourwork.
Earth Class Mail: Transforms the daily piles of mail, checks, invoices, and correspondence into digital documents that you can act upon. Get 10% off 3 months (or 8% off a whole year) with the promo code LOVE at http://earthclassmail.com.
Listen to the Podcast
Theme music: Dorena "At Sea", from the album About Everything And More. By Arrangement with Deep Elm Records. Listen on Spotify »
Thinking of writing a book?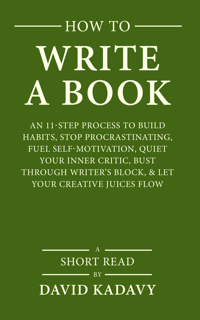 Download your FREE copy of How to Write a Book »
(for a limited time)