Subscribe to blog updates via email »
Socializing is good. But socializing as a default—out of some Fear Of Missing Out—is not good. If you can find the discipline to pursue your work, while others are just killing time, you will have mastered The Art of Staying In.
The Art of Staying In is deciding not to go out and socialize just because it's the default thing to do. Instead, you use that time and energy to take control of your life and your work.
If you master The Art of Staying In, two things will happen.
One, you'll suddenly have a lot more time and get a lot more done. And two, you'll suddenly be in control of your destiny.
Join the Patreon for (new) bonus content!
I've been adding lots of new content to Patreon. Join the Patreon »
Subscribe to Love Your Work






Listen to the Podcast
Theme music: Dorena "At Sea", from the album About Everything And More. By Arrangement with Deep Elm Records. Listen on Spotify »
Thinking of writing a book?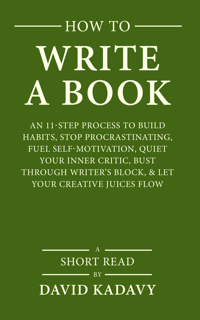 Download your FREE copy of How to Write a Book »
(for a limited time)