Subscribe to blog updates via email »
Steve Stewart was manager of the band Stone Temple Pilots. He guided them from being an unknown funk band to a multi-platinum powerhouse whose sound is synonymous with 90's grunge. With Steve by STP's side, they sold over 25 million records, for nearly half a billion dollars in sales.
But then the Internet happened. The record industry wasn't selling many CD's or records anymore. Fans were becoming a bigger part of helping music spread, and free music was key to the new success equation.
Steve had to stand by helplessly as big music industry players shot themselves in the foot, and tightened their budgets in the process. But now, Steve is trying to fill in the gap that free music created.
Now, imagine that Justin Bieber paid you. With Steve's new company, that could become true. Steve is now CEO of Vezt. With Vezt, music fans like you can buy a share of the future earnings of a song. So if you're a Justin Bieber fan, you could at some point buy a share of his song.
(In case you're wondering, you can't "short" a song, these aren't stocks you're buying.)
We're going to learn more about how that works in today's conversation. Find out:
What artistic decisions did Stone Temple Pilots have to make in order to become a huge success? I take Steve back to the early days, and we find out why early-90's music critics have called him to apologize.
How does Vezt fill in the hole that music-sharing created? Fans have become a part of the music promotion process, with Vezt, they'll start getting a piece of the pie.
Blockchain companies are hot now, but the blockchain is not always relevant to the business model. What about blockchain technology makes Vezt possible?
Join the Patreon for (new) bonus content!
I've been adding lots of new content to Patreon. Join the Patreon »
Sponsors
Gusto: Refreshingly easy payroll, benefits, and HR for the modern small business. Get 3 months free once you run your first payroll http://gusto.com/loveyourwork.
Subscribe to Love Your Work






Listen to the Steve Stewart Interview
Theme music: Dorena "At Sea", from the album About Everything And More. By Arrangement with Deep Elm Records. Listen on Spotify »
Thinking of writing a book?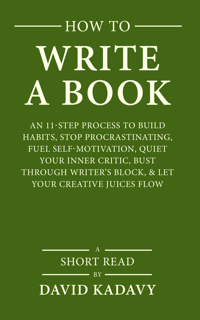 Download your FREE copy of How to Write a Book »
(for a limited time)