Subscribe to blog updates via email »
It's so easy to get caught up in ruminating over what we might do. I know I ruminated over starting this podcast for more than FOUR YEARS before I finally took action.
Fortunately, the guests here on Love Your Work are all doers, and they tend to encourage doing, instead of thinking. Having that constant reminder has helped me take action in growing this podcast, and in writing my new book.
But, sometimes doing, instead of merely thinking about doing, is easier said than done. That's what this article is about.
Join the Patreon for (new) bonus content!
I've been adding lots of new content to Patreon. Join the Patreon »
Sponsors
SendPro: Print stamps and shipping labels straight from your computer – at discounted prices, with SendPro, from Pitney Bowes. Try SendPro FREE for 90 days at http://pb.com/loveyourwork.
Subscribe to Love Your Work






Listen to the Podcast
Thinking of writing a book?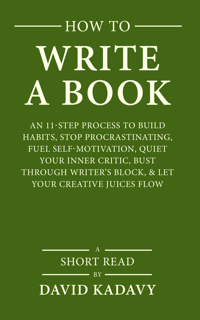 Download your FREE copy of How to Write a Book »
(for a limited time)