Subscribe to blog updates via email »
I've been working on a new book called Getting Art Done. Today, I'm going to share with you a chapter from the first draft of the book.
This chapter about the importance of shipping your work. It's easy to fantasize about what a great creator you will be one day, while never really finishing your work in the present day.
If you make it a point to ship work, won't the quality suffer? I share what I've learned by examining the paths of great creators, and what I learned by making a point of shipping myself.
Join the Patreon for (new) bonus content!
I've been adding lots of new content to Patreon. Join the Patreon »
Subscribe to Love Your Work






Listen to the Podcast
Thinking of writing a book?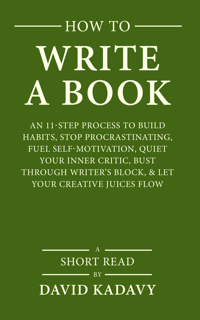 Download your FREE copy of How to Write a Book »
(for a limited time)