Subscribe to blog updates via email »
Last night, I watched Swimming Pool (Amazon), a rather ambiguous movie a la Mulholland Drive (Amazon) or 8 1/2 (Amazon). I enjoy such movies because they make wonderful vehicles for discussion. Of the many interesting posts on this movie, I think the interpretation that the Julia we see for most of the movie is Sarah's creation makes the most sense.
Thinking of writing a book?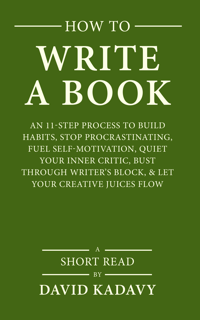 Download your FREE copy of How to Write a Book »
(for a limited time)