Subscribe to blog updates via email »
Twelve years ago, David met Rob Hunter (@vegashacker) on Craigslist. They had both left their jobs at the same time. They were both determined to make it.
So, David and Rob spent several months wandering from cafe to cafe in San Francisco. They put in twelve hour days, not making a dime. David says it was one of the most exciting times of his life.
Today, David has this podcast, best-selling books, and lives in South America. Today, Rob is one half of Focused Apps, makers of hit iOS games including Hit Tennis and Emoji Me, which has more than 40 million downloads.
Our Weekly Newsletter: Love Mondays
Start off each week with a dose of inspiration to help you make it as a creative. Sign up at: kadavy.net/mondays
Join the Patreon for (new) bonus content!
I've been adding lots of new content to Patreon. Join the Patreon »
Subscribe to Love Your Work






Listen to the Podcast
Theme music: Dorena "At Sea", from the album About Everything And More. By Arrangement with Deep Elm Records. Listen on Spotify »
Thinking of writing a book?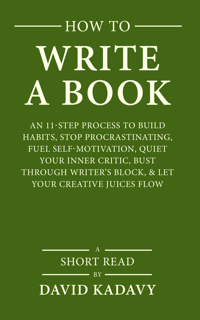 Download your FREE copy of How to Write a Book »
(for a limited time)