Subscribe to blog updates via email »
I'm working on a new book. It's called Getting Art Done, and it's going to help you boost your creative productivity and make your masterpiece.
Today I'm going to read a sample chapter from the first draft of Getting Art Done. It's about the voice inside your head, and how it can lead to your most explosive ideas.
To learn more and preview Getting Art Done, visit gettingartdone.com.
Support the show
Put your money where your mind is. Patreon lets you support independent creators like me. Get early access, bonus content, and other perks. Support now on Patreon »
Subscribe to Love Your Work






Listen to the Podcast
Thinking of writing a book?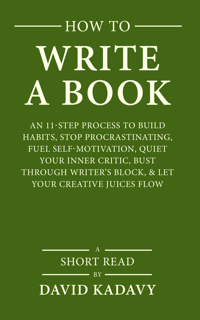 Download your FREE copy of How to Write a Book »
(for a limited time)