Subscribe to blog updates via email »
December 15th is the three year anniversary of Love Your Work. I've often found that it takes three years to really accomplish something, so I get the sense that something big is around the corner. Then again, the podcast has recently become profitable, so maybe that big thing is already here.
We often want results right away, but oftentimes, it takes three years. I talk about it on today's episode.
Join the Patreon for (new) bonus content!
I've been adding lots of new content to Patreon. Join the Patreon »
Subscribe to Love Your Work






Listen to the Podcast
Theme music: Dorena "At Sea", from the album About Everything And More. By Arrangement with Deep Elm Records. Listen on Spotify »
Thinking of writing a book?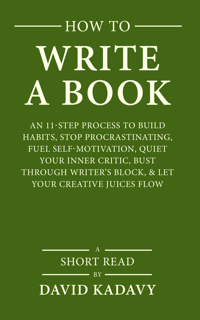 Download your FREE copy of How to Write a Book »
(for a limited time)