Subscribe to blog updates via email »
I am launching an application on the Facebook Platform called Through a Friend. Through a Friend is a socially intelligent marketplace that uses your social connections to help you do things like look for a roommate, find an apartment, sell your car, or even just get advice from trusted friends.
Through a Friend works by displaying your announcement on the profile boxes of your friends, where their friends can see what you need help with. If you have a friend in need, and can't directly help them out, you can still get involved by "supporting" them, which will push their announcement out a degree further. Through a Friend makes it easy for your friends to get involved in connecting you with people whom you can trust.
If you're a Facebook user, check out Through a Friend, now! Let me know what you think.
Thinking of writing a book?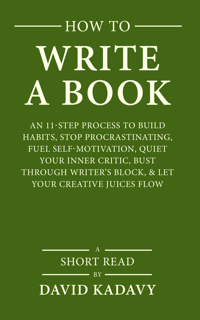 Download your FREE copy of How to Write a Book »
(for a limited time)