Subscribe to blog updates via email »
Tim Kasher's (@timkasher) work is deeply embedded in my creative DNA. When I was a young 20-something sitting in a cubicle in Omaha, Nebraska, Tim's work and his success was there to inspire me to find my own creative voice.
Tim is one of the pioneers of indie music. He's the frontman of Cursive. Of all of the Cursive songs out there, you're most likely to have heard "The Recluse."
The Recluse is on Cursive's most successful album. The Ugly Organ recently passed its 15-year anniversary, and has sold an amazing 170,000 copies.
Before Cursive, Tim was in a band with Conor Oberst, of the band Bright Eyes, called Commander Venus. After leaving Commander Venus to focus on Cursive, Tim also started a folk band, The Good Life.
Omaha in the mid 90's and early 2000's was an indie-rock fan's paradise. Artists like Kasher and Oberst cross-pollinated. They started producing their own cassettes, and eventually formed the label Saddle Creek Records, featuring bands like Bright Eyes and The Faint.
The success of Saddle Creek records was a sign of the times. The Internet was allowing great music to spread. They could use lower-cost production and distribution, and communication for spreading their music and booking shows, and a cluster of kids from Nebraska could build a fanbase around the world.
I personally always found the story of Saddle Creek records and Tim Kasher inspiring. When the world was telling me to live one way, it seemed like the band members of the various Saddle Creek bands were always underfoot in any bar I stepped into. They were there to remind me you could do things your way, no matter where you're from.
I guess that message was still with me when I left Silicon Valley, and as I moved to Colombia to double down on writing and making this podcast. The message that you can "make it" anywhere. You can get by on the power of your ideas.
I also love that Tim isn't afraid to follow what interests him. He was brave to split genres between Cursive and The Good Life, and now he's branching off into other crafts. He recently wrote, directed, and produced his first feature film, No Resolution. Following the theme of dysfunctional relationships you'll often hear in Tim's lyrics, No Resolution is about a rift between an engaged couple on a particular New Year's Eve.
Since Tim is multi-talented, he couldn't stop at writing and making an entire film, he even made a soundtrack to go along with it.
I'm thrilled to have Tim Kasher on the show. This is a great conversation for anyone looking to find their creative voice, and the courage to follow their unique path. Learn:
How does Tim think about genre? Fitting the confines of a genre can water your creative work down, but it can also help it find an audience.
How did Tim avoid the "sophomore slump?" He had to push himself to find his creative truth.
How does Tim follow his many interests? You can worry that you're spreading yourself thin, but Tim wanted to pave the way for other artists to do what's interesting to them.
Clips you'll hear during the interview are The Martyr, and Art Is Hard.
Join the Patreon for (new) bonus content!
I've been adding lots of new content to Patreon. Join the Patreon »
Sponsors
Skillshare: An online learning community with over 18,000 classes in design, business and more. Get two months of unlimited premium access – for only 99¢! Go to http://skillshare.com/loveyourwork.
Weebly: Start your beautiful, modern, easy-to-build Online Store. Get 15% off at http://weebly.com/loveyourwork.
Subscribe to Love Your Work






Listen to the Tim Kasher Interview
Theme music: Dorena "At Sea", from the album About Everything And More. By Arrangement with Deep Elm Records. Listen on Spotify »
Thinking of writing a book?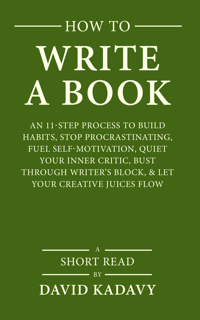 Download your FREE copy of How to Write a Book »
(for a limited time)