Subscribe to blog updates via email »
As humanity progresses, we're always finding new resources to optimize. Time is one resource we optimize. But the idea of time management has become so ubiquitous, it's hard to imagine what it's like to not manage our time.
By understanding that time management as we know it hasn't been around forever, we can be prepared for the next resource to be optimized.
I talk more about that in this week's essay.
Support the show
Put your money where your mind is. Patreon lets you support independent creators like me. Get early access, bonus content, and other perks. Support now on Patreon »
Subscribe to Love Your Work






Listen to the Podcast
Theme music: Dorena "At Sea", from the album About Everything And More. By Arrangement with Deep Elm Records. Listen on Spotify »
Thinking of writing a book?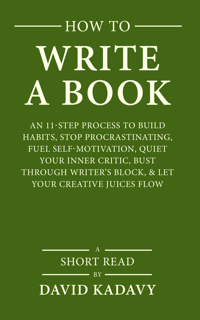 Download your FREE copy of How to Write a Book »
(for a limited time)