Subscribe to blog updates via email »
Of all the things you could possibly care about right now, this post is #1. So, why are you reading it? It's simple!

It's a list. It makes everything seem so simple!
It has the number "5" in the title of the post. What a pretty number. So round and even – yet odd.
It will be really easy to read this list, so you'll feel like you got something done, even though you're procrastinating.
You're a social media expert, and you found this list on a social media channel, such as those mentioned in #5.
Other people read it for the same reasons you did, and then shared it on Twitter, Delicous, Digg, Stumbleupon, Facebook, and Scalewell news.
List photo from Carissa GoodNCrazy
Thinking of writing a book?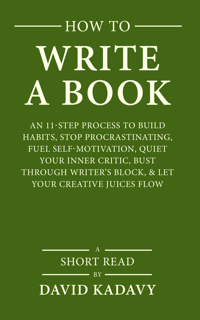 Download your FREE copy of How to Write a Book »
(for a limited time)