Subscribe to blog updates via email »
Sometimes an idea pops into your head, and you think to yourself, "nah, that's insane!" Then you move on with living your regular life.
We all have these ideas. Sometimes we don't even notice them. In The Heart to Start, I called the source of these crazy ideas "The Voice."
The thing is, sometimes these crazy ideas are what you call "asymmetrical": It doesn't take much to try them out, but the potential payoffs are huge.
Our guest today has to be the king of crazy ideas. Tynan (@tynan) is his name. That's it, he just has one name – like Madonna. Tynan.
Just a few of the crazy ideas that Tynan has followed through on: He owns a private island (it's not as expensive as you think); he lived in San Francisco, rent-free in an RV, for several years; and he owns both a minivan and a Bentley.
Tynan is also a serial self-publisher, and watching his self-publishing story was a source of inspiration for me as I made the leap from traditional to self publishing.
I first met Tynan several years ago. He joined mutual friends of ours for dinner during my mini-life in Austin. When I met Tynan, I thought to myself "if and when I have a podcast, this is definitely the type of person I want to have as a guest."
Here's some of what you'll learn:
What thought processes can you employ to seek out interesting opportunities in your life?
How can you prevent yourself from making an emotional decision about your crazy ideas, and instead see the true cost/benefit?
If you have a crazy idea, but you have hesitation about following it, what are some ways you can break through that hesitation, and any other mental blocks you see?
Tynan's new book is Forever Nomad, and his site Cruisesheet is full of the best cruise deals.
Join the Patreon for (new) bonus content!
I've been adding lots of new content to Patreon. Join the Patreon »
Sponsors
Gusto: Refreshingly easy payroll, benefits, and HR for the modern small business. Get 3 months free once you run your first payroll http://gusto.com/loveyourwork.
Earth Class Mail: Transforms the daily piles of mail, checks, and invoices into digital documents that you can act upon. Get 8% off the monthly plan or 10% off an annual contract with the promo code LOVEYOURWORK at http://earthclassmail.com.
Subscribe to Love Your Work






Listen to the Tynan Interview
Theme music: Dorena "At Sea", from the album About Everything And More. By Arrangement with Deep Elm Records. Listen on Spotify »
Thinking of writing a book?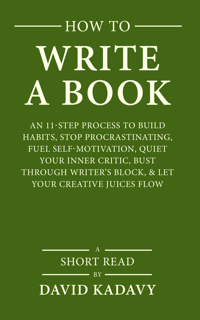 Download your FREE copy of How to Write a Book »
(for a limited time)