Subscribe to blog updates via email »
You may have heard that you should assign yourself an "aspirational hourly rate." That you should tell yourself you're worth, say, $300 an hour; and if you can spend $300 to save yourself an hour, you should do so.
That's a powerful idea for making the most of your time and energy, but is all of your time equally valuable? In this week's essay, I propose a variable money value for your time.
Image: Glass and Checkerboard, Juan Gris
Thanks for sharing my work!
On Twitter, @EvryLovelyThing and @tchassakamga. On Instagram, tomjepsoncreative of The Sideman Designer podcast.
New Weekly Newsletter: Love Mondays
Start off each week with a dose of inspiration to help you make it as a creative. Sign up at: kadavy.net/mondays
Support the show
Put your money where your mind is. Patreon lets you support independent creators like me. Get early access, bonus content, and other perks. Support now on Patreon »
Subscribe to Love Your Work






Listen to the Podcast
Theme music: Dorena "At Sea", from the album About Everything And More. By Arrangement with Deep Elm Records. Listen on Spotify »
Thinking of writing a book?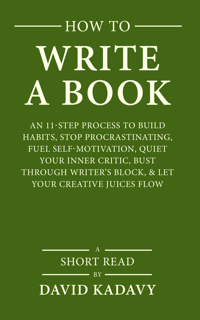 Download your FREE copy of How to Write a Book »
(for a limited time)