Subscribe to blog updates via email »
Vincent Van Gogh was a loser and a failure. He failed as an art dealer, and as a preacher. He even got fired and banned from his own family's business.
On top of it, Van Gogh had terrible health problems. His gums were sore, he was losing weight, and he had a hacking cough. He was also prone to psychotic episodes, during which he was institutionalized for months at a time.
Vincent never really found his place in the world. He died young, at only 37.
I recently read an incredible biography of Van Gogh. By the end, I was left wondering, what can you possibly learn from this tragic life?
Steven Naifeh is co-author if the incredible Van Gogh: The Life (@VanGoghTheLife). It's a 900-page treasure chronicling the life of an artist who is so revered, tourists bring their relative's ashes to spread over his gravesite in Auvers, France.
Steven and his co-author and partner Gregory White Smith spent more than a decade compiling Van Gogh's biography. To do so, they had to sort through mountains of letters and literature from the period of Van Gogh's life. Since neither of them spoke Dutch, they worked with more than twenty translators and researchers to complete the book.
The result is a Van Gogh biography of unparalleled depth, painting in intricate detail the outer and inner life of Vincent Van Gogh.
In this conversation, you'll learn:
Most people think Vincent Van Gogh died in obscurity, but that's not true. Why is it that, as he languished in an asylum, Vincent's work was actually exploding in popularity.
Many people also believe that Vincent Van Gogh committed suicide. How did Naifeh and Smith come to change the opinion of even the most studied Van Gogh historians.
What can you possibly learn from the tragic success of Vincent Van Gogh? Steven shares insights about what he and his late partner and co-author learned from studying Van Gogh's life. It's surprising, and touching.
What should be our next Patreon goal?
Take our survey at kadavy.net/goals. Start supporting Love Your Work at patreon.com/kadavy.
Join the Patreon for (new) bonus content!
I've been adding lots of new content to Patreon. Join the Patreon »
Subscribe to Love Your Work






Listen to the Steven Naifeh Interview
Links and resources mentioned
Theme music: Dorena "At Sea", from the album About Everything And More. By Arrangement with Deep Elm Records. Listen on Spotify »
Thinking of writing a book?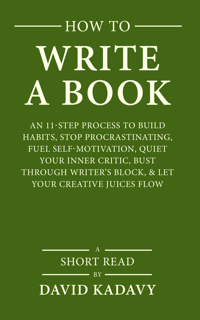 Download your FREE copy of How to Write a Book »
(for a limited time)