Subscribe to blog updates via email »
What does it really take to "make it" as a creative entrepreneur? I often have people asking me for ideas on strategies for how to smoothly transition from their day jobs to making their art for a living.
Is it possible? What do you have to do?
I always feel like I have an answer that they don't want to hear. But here it is anyway, in this week's episode.
Support the show
Put your money where your mind is. Patreon lets you support independent creators like me. Get early access, bonus content, and other perks. Support now on Patreon »
Sponsors
Gusto: Refreshingly easy payroll, benefits, and HR for the modern small business. Get 3 months free once you run your first payroll http://gusto.com/loveyourwork.
Subscribe to Love Your Work






Listen to the Podcast
Theme music: Dorena "At Sea", from the album About Everything And More. By Arrangement with Deep Elm Records. Listen on Spotify »
Thinking of writing a book?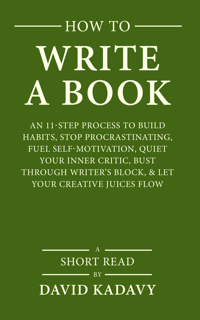 Download your FREE copy of How to Write a Book »
(for a limited time)