Subscribe to blog updates via email »
Routines can reduce cognitive friction and boost your productivity. But do you really want to do the same thing every day?
You know I think productivity is all about mind management, not time management.
Routines are useful for managing your mind. On this episode, I'll tell you how having a weekly routine can help you boost productivity and be more creative, without boring yourself to death.
This article originally appeared on Medium.
Subscribe to Love Your Work






Listen to the podcast
Thinking of writing a book?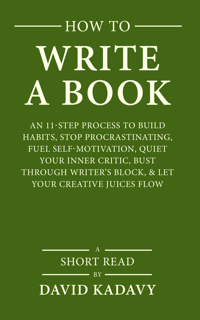 Download your FREE copy of How to Write a Book »
(for a limited time)