Subscribe to blog updates via email »
From Organization Strategies: Google vs. Yahoo: Jen uses her washer as a hamper, Ron has constructed a "dresser" out of Rubbermaid bins and IKEA shelving, and Karen plans to experiment with storing clothes according to their "washer load type".
Sam Beaven ads to iPod Shuffle Controls Overview by noting that the Shuffle conveniently never seems to play podcasts in "shuffle" mode, which makes it seem that Apple intended the "podcasts at the top" hack.
Also, Winston comments on Carpet Tile Sample Area Rug that he uses carpet samples to decorate his bulletin board, and on The Hipster PDA Keychain, Brett notes that 3/4″ binder clips also make good money clips.
Thanks to these folks, and everyone else who as commented.
Thinking of writing a book?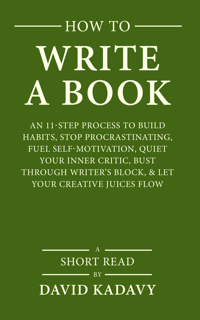 Download your FREE copy of How to Write a Book »
(for a limited time)