Subscribe to blog updates via email »
How do you feel first thing in the morning? If you're human, you're probably at least a little bit groggy. You aren't thinking straight, you can't focus. You're a wasted morning just waiting to happen.
So, the first thing you do is reach for the coffee.
I have a suggestion that may help you get more out of your mornings. Are you ready for this? I think you'll hate me for it.
Well, I think you should let the coffee wait.
I promise, I can explain. You see, that groggy feeling you have in the morning. You can do some amazing things in that state.
It's the subject of this week's episode. This article originally appeared on Medium.
Win a $20 Amazon Gift Card. Take the Listener Survey.
I'm giving away a $20 Amazon Gift Card every week until April 7th. For a chance to win, take the Love Your Work Listener Survey. The sooner you do it, the more chances you get to win.
Subscribe to Love Your Work






Listen to the podcast episode
Thinking of writing a book?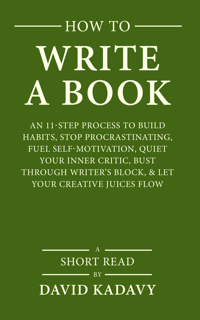 Download your FREE copy of How to Write a Book »
(for a limited time)