Subscribe to blog updates via email »
Recently I wanted to buy some new shoes. I had ordered some shoes from a place called zappos.com, and was thrilled with the experience: they had a good price on the shoes I wanted, and shipping was free – and my shoes showed up in two days. I have friends who had similarly positive experiences from ordering from zappos.com, so I didn't think twice about where to go when I needed some new shoes. Yes, needed.
So I ordered my shoes, and got a good price. Then a few minutes later, I noticed that they have a 110% Price Protection Policy. I looked around and quickly found the same shoes somewhere else for about $12 cheaper. So I called zappos.com, and the helpful customer service representative gave me $14, and even upgraded my shipping to two day. The call took about five minutes…no red tape, fine print or the like.
It's always worthy of note when a company "gets" customer service.
Thinking of writing a book?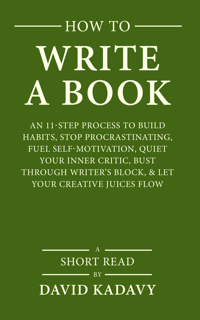 Download your FREE copy of How to Write a Book »
(for a limited time)