Subscribe to blog updates via email »
When a video capable iPod comes out, and you know it will, the concept of a static album cover will soon be outdated. Instead of a still image, short animations or videos will be more appropriate to have flash upon your iPod screen as you start playing an album. Naturally, your iPod will play music videos, too.
Thinking of writing a book?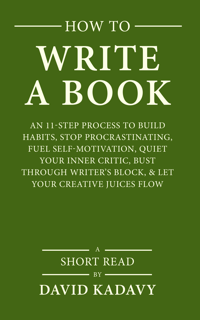 Download your FREE copy of How to Write a Book »
(for a limited time)