Subscribe to blog updates via email »
I've found a great new use for the old carpet tile samples my Architecture firm gets. I taped together some matching samples to make a rug for my pad.

I originally tried this with Interface carpet tiles and carpet tape. The Interface carpet tiles are good for this, because they have a nice, firm, rubber back to them, however, this makes the rug hard to overturn when you're done taping the tiles together. On my first attempt, I used carpet tape. The tiles slowly spread out of position, and the goo from the tape oozed out onto the backs of the tiles. The goo from carpet tape is nearly impossible to get off of your fingers, much less off of your carpet.
This time, I used the felt-backed samples of Milliken, which are lighter and easier to flip over once bound together, but still keep their form nicely. This time, for tape, I used strapping tape, and taped "stitches" perpendicular to the seams, followed by a strip along the seams. Like this:
I think I got it right this time.
[UPDATE January 8, 2006] I did get it right. Over one year later, the rug is still intact. It even survived the move, which is no small feat considering the level of care, or lack thereof, that I put into packing.
[UPDATE August 10, 2007] Apparently this idea has caught on well enough that FLOR has introduced their own line of carpet tile area rugs, though the price tag is pretty steep: $50+.
Thinking of writing a book?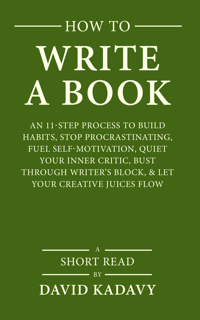 Download your FREE copy of How to Write a Book »
(for a limited time)