Subscribe to blog updates via email »
One of the Eight Life Hacks for Health, Wealth, and Happiness is to Buy Used. But, sometimes this can be tough. Really hot items can go fast off of Craigslist, and then there's the rarer items – how are you to know when they show up? It can be tempting to just go to the store and buy that food processor you need; but what about all of those food processors out there that need new homes? Here's a video showing you how I get a text message notification when new items I want show up on Craigslist:
Here's the summary:
Search on Craigslist for the item you want, and do the appropriate neighborhood filtering.
Click on the "RSS" icon at the bottom of the search results.
Copy and paste the URL for the RSS feed into Pingie.com (if you're on Safari, you'll have to change the "feed://" at the beginning of the URL to "http://") Of course, you'll have to enter your phone number, carrier, and e-mail address as well.
Next time an item shows up with your search criteria, you'll get a text message or e-mail notification, and hopefully – just what you were looking for!
I love buying items off of Craigslist because 1) it's cheaper, 2) it's good for the environment, 3) you can find more interesting stuff, and 4) I even make friends in the process!
Check out the rest of the Eight Life Hacks for Health Wealth and Happiness
Thinking of writing a book?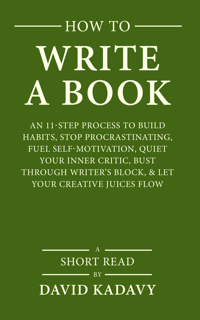 Download your FREE copy of How to Write a Book »
(for a limited time)