Subscribe to blog updates via email »
Do you want to build an audience online, but have such a wide variety of interests, you don't know what to focus on? I think you'll like this interview with David Perell.

Listen to the Podcast
This special interview is also available as a video on YouTube.
David Perell (@david_perell) calls himself "The Writing Guy." He runs the cohort-based online writing school, Write of Passage (I love that name). His marketing is very specific, but he has incredibly diverse interests, and enthusiastically shares content related to those interests online.
I went through his links on his website (no longer posted) to prepare for this conversation, and just my highlights of his links were over 6,000 words long! The topics included economics, art, urban planning, golf, music, and much more.
I've been really impressed watching David's online presence, so I brought him on the podcast for my first interview episode in more than two years!
We'll talk about:
Topics mentioned
Join the Patreon for (new) bonus content!
I've been adding lots of new content to Patreon. Join the Patreon »
Subscribe to Love Your Work






Listen to the Podcast
Theme music: Dorena "At Sea", from the album About Everything And More. By Arrangement with Deep Elm Records. Listen on Spotify »
Thinking of writing a book?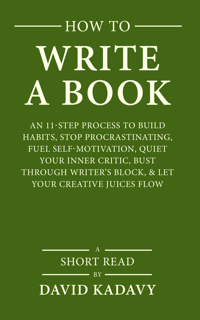 Download your FREE copy of How to Write a Book »
(for a limited time)